Operation Mountain Misery: Over 20 dogs & puppies living in the woods in one of West Virginia's most impoverished counties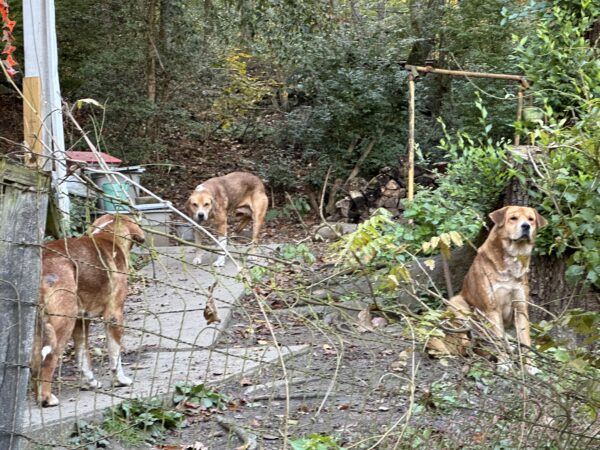 Right now, ARC's Field Team is in West Virginia, responding to a call for help that no one else would answer. In one of the poorest counties in the nation, there are no resources and no other help coming. On a brambly hillside below an old coal mine, 20+ dogs and puppies  are living alone and miserable in the woods with little more than food and water to sustain them. With the homeowner now dead, even that is not sustainable anymore. These are the dogs of Operation Mountain Misery.
This is a desperate case that came to light after the property owner who had been feeding these dogs died.
A family member begged the public for help for the dogs, explaining:
"…Here in McDowell County, WV, there is NO ANIMAL CONTROL. I do NOT have the last-resort option of calling county Animal Control and saying 'please come take these dogs to the shelter.' This service no longer exists in this county.
Please do not suggest letting the dogs starve, shooting the dogs, or driving the dogs somewhere else and abandoning them. These are not options. These dogs are innocent living beings, and they deserve to be treated humanely."
One organization after another refused to help the dogs and puppies of Operation Mountain Misery.
But where everyone else said no, Animal Rescue Corps said yes. We know that no dog should be left alone, miserable, and uncared for. We know that these dogs should have all the love and care that our own animal companions are provided. And we know that ARC, together with compassionate supporters like you, can save each one of these dogs.
Animal Rescue Corps helps when no one else can, and with your support, we will help each of these dogs find the loving home they deserve.