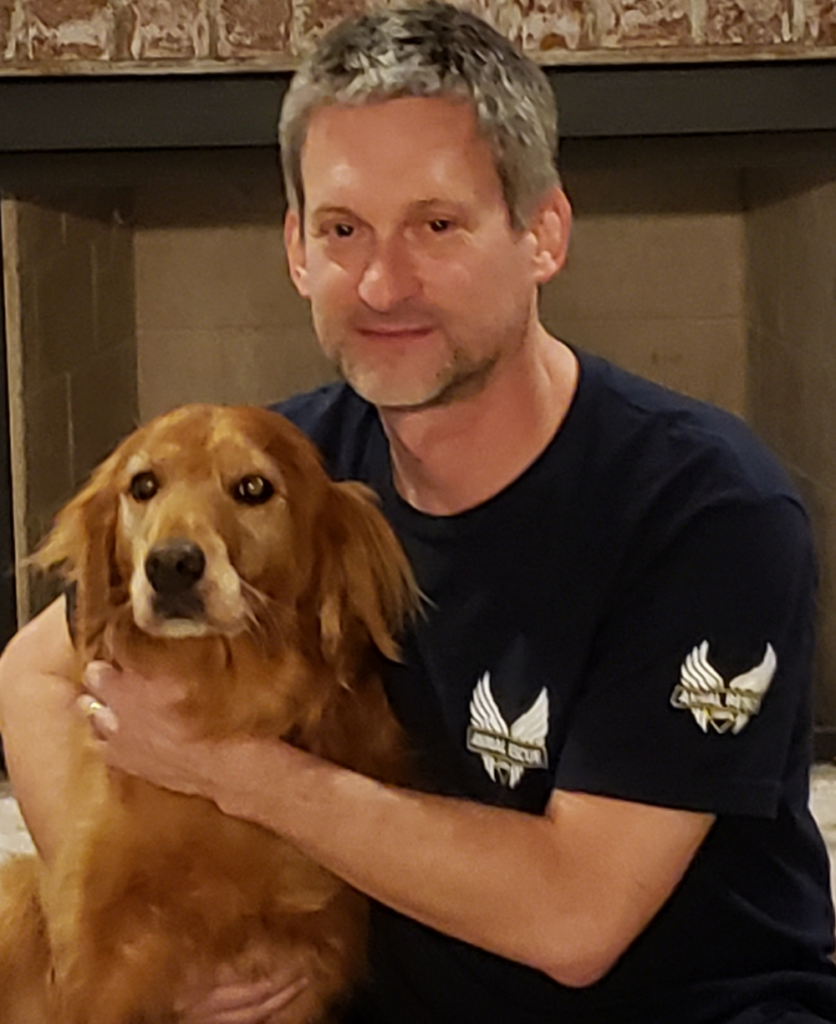 Mark Andrews, Manager of Shelter Operations & Finance Administration, joined Animal Rescue Corps as a volunteer in 2018. Later that same year, Mark agreed to be a volunteer manager for the shelter.
In 2022, Mark left a long career as a senior Corporate Accountant to join the Animal Rescue Corps team full-time as Shelter Manager at ARC's Rescue Center in Tennessee, also bringing his formal training and expertise as Finance Administrator.
He has always had a love for animals, and considers working with the animals, volunteers, and staff at ARC to be his dream job in his "happy place." Mark lives in Middle Tennessee with his wife of 30 years, rescue dog, rescue chinchilla, and a host of degus.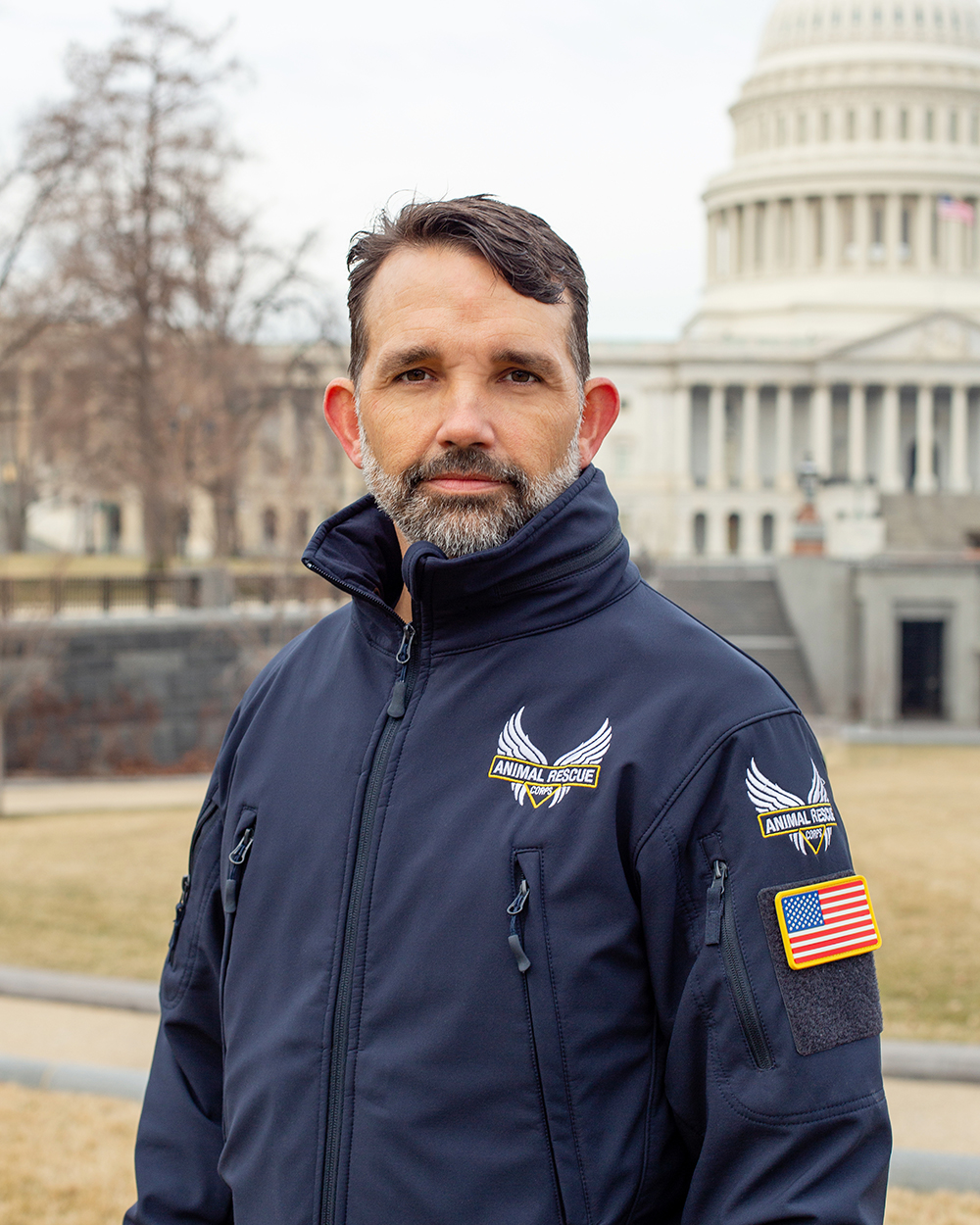 Michael Cunningham, Director of Administration, began as Animal Rescue Corps' volunteer Public Information Officer from ARC's founding in 2010. After a successful business administration and marketing career in the San Francisco Bay Area, Michael turned his skills towards more personally meaningful work in animal protection. He now manages several critical and distinct operational areas within the organization, including volunteer recruitment, training, and coordination; shelter operations; key administrative functions; and earned media.
Michael strives to create environments where everyone can feel welcome and valued for their service. He especially loves how ARC not only changes the lives of animals but changes the lives of people, too. Originally from the Sierra Nevada foothills in California, Michael now lives in Virginia with his husband of almost 30 years and their rescued animals.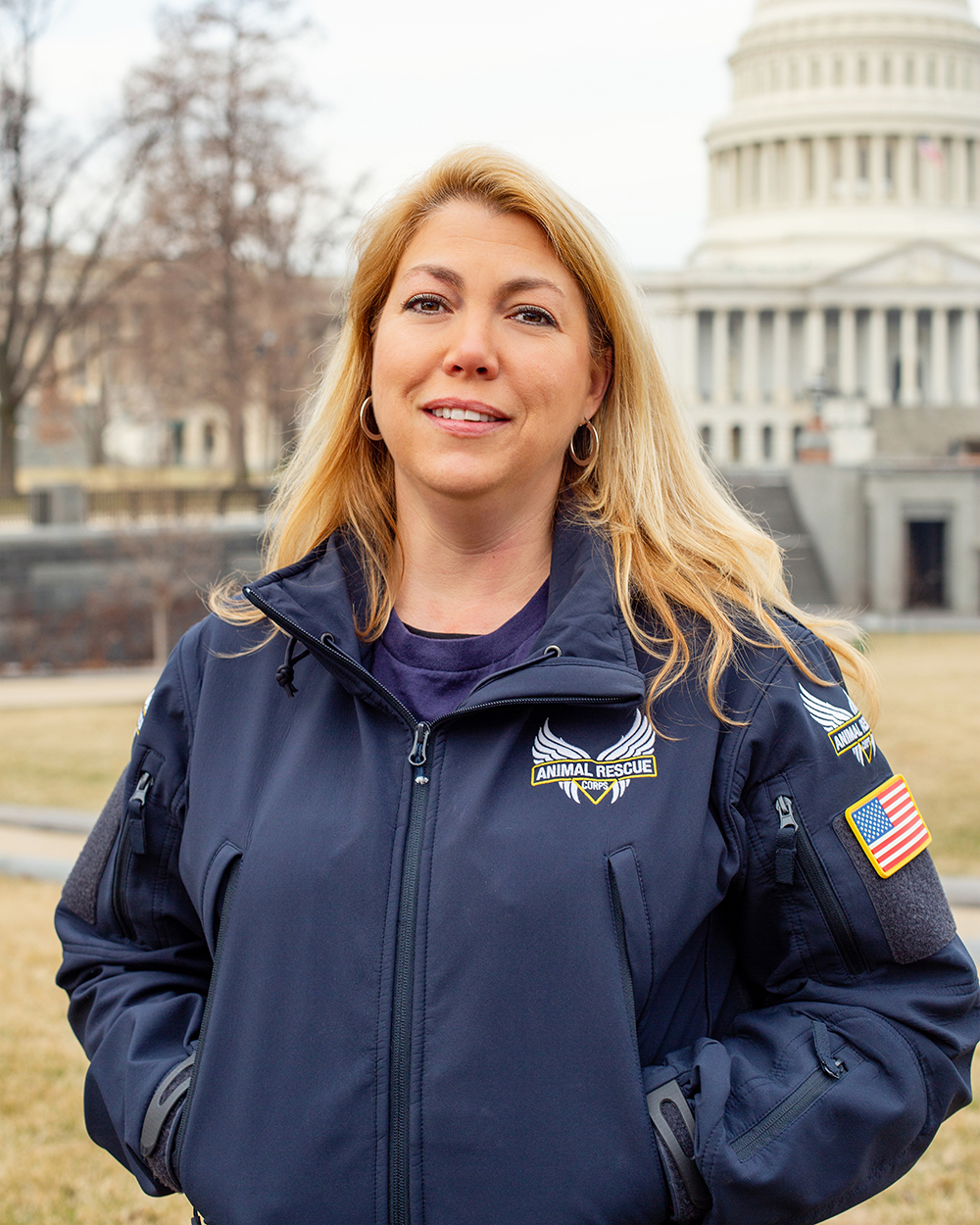 Amy Haverstick, Director of Operations, first began volunteering with Animal Rescue Corps in 2012. At the time, she was the Executive Director for a shelter (one of ARC's placement partners) and spay/neuter clinic, having transitioned her logistics and efficiency skills from managing a large customer service center at a North American telecommunications company. In 2016, her role at Animal Rescue Corps expanded to include Logistics and Investigations. In 2018, Amy began overseeing all field deployments and transports and serving as Field Commander for major rescue operations. Amy serves as the primary liaison with law enforcement partners, including the creation of detailed evidence packages to aid in prosecutions. Amy rescued her first dog at age 22 and has been hooked ever since, protecting animals professionally for over a decade. She loves ARC's ability to balance structure and flexibility, making it possible to pivot quickly and always put the needs of the animals first. Amy lives in middle Tennessee with her husband, two children, three dogs, and four cats.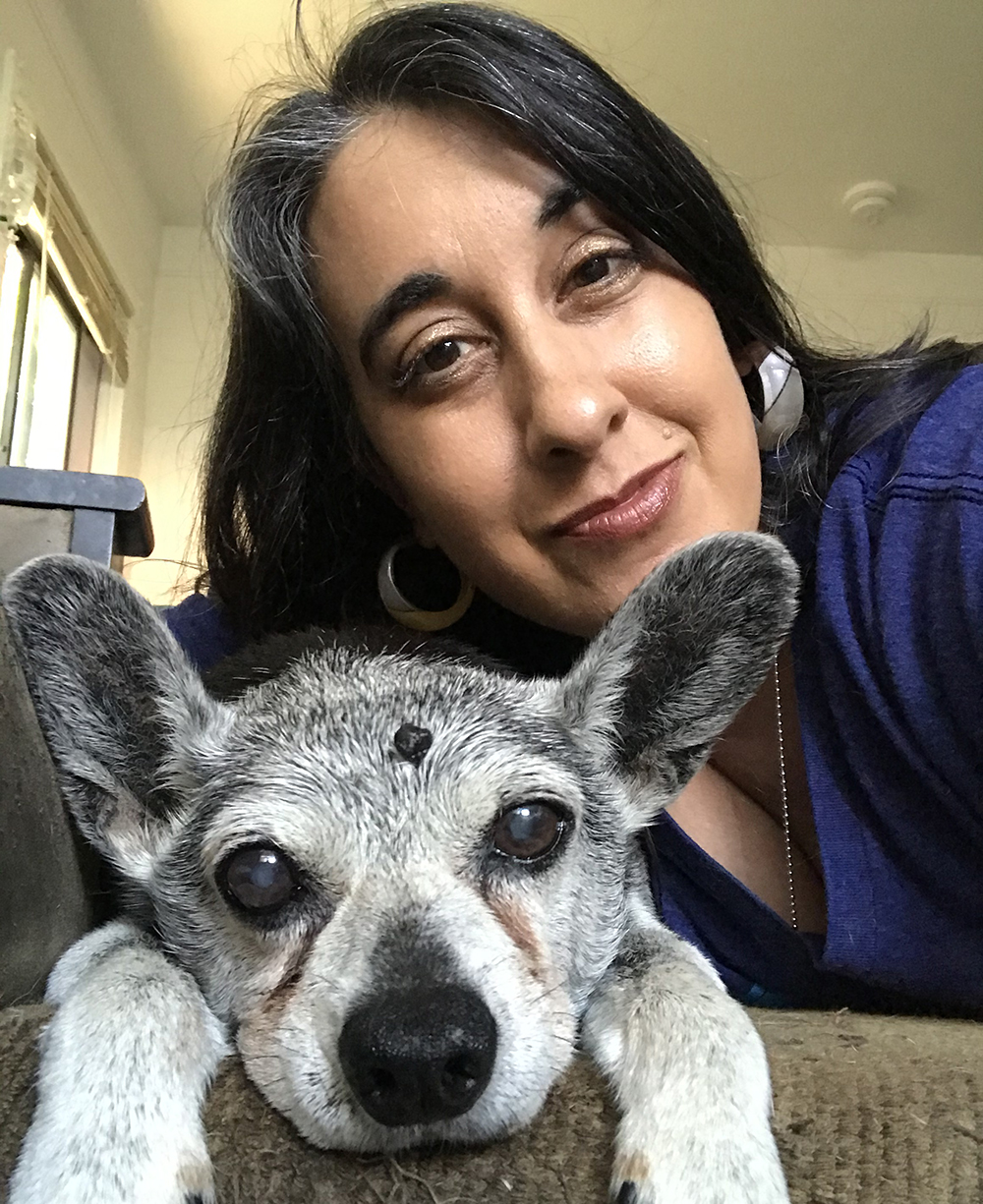 Sarah Lux, Director of Development & Marketing, joined Animal Rescue Corps in 2020 and oversees ARC's fundraising and marketing efforts, helping compassionate people help animals through meaningful philanthropy. She's had an affinity for animals ever since she can remember and has worked in the animal protection sector for 20+ years, with a dedicated focus on nonprofits, fundraising, management, and strategic planning. Sarah serves on her local humane society's advocacy committee and volunteers with and supports several other causes, including farmed animals, senior dogs, community cats, and more.
She loves Animal Rescue Corps' ethos of compassion in action, its innovative and effective programs to help animals, and its dedicated and hard-working donors and volunteers who change the lives of animals in so many remarkable ways. A native New Yorker, Sarah now lives in California with her beloved rescues.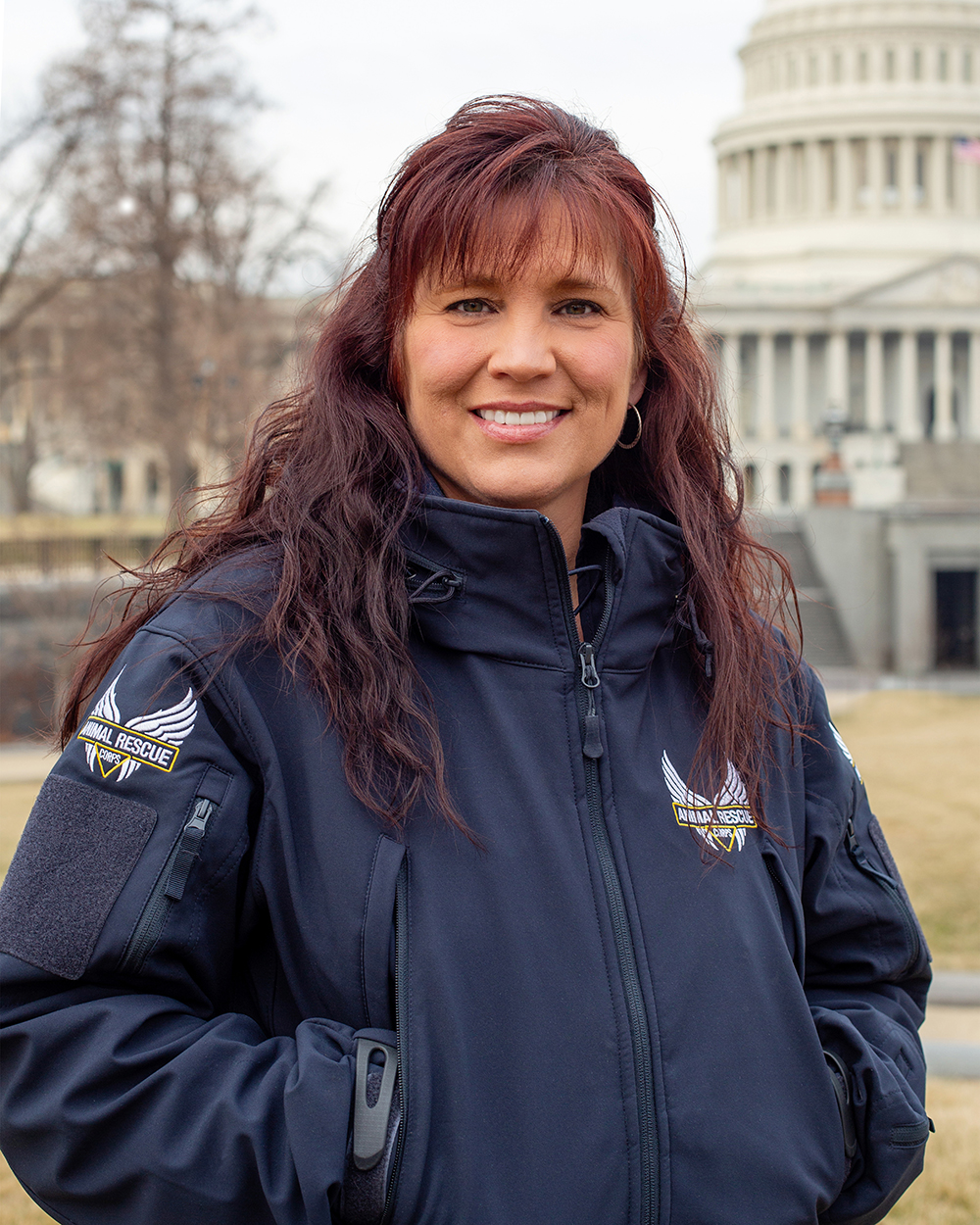 Kim Rezac, Director of Animal Welfare, joined ARC as a volunteer in 2012 and assumed the role of Director of Animal Welfare in 2016. She transitioned from a career in human health support to animal rescue and protection in 2006 after moving from southern California to rural Tennessee and seeing firsthand the lack of resources for animals. Kim started the first jail foster rescue program in her region and attended Animal Rescue Corps' first public training session in 2012. She has been with ARC ever since. She manages evidence intake, medical management, placement coordination, and ensuring Animal Rescue Corps provides the best standards of care for every individual animal. Kim enjoys continuing her education in the field of animal welfare as a way to improve the lives of animals that cross her path. Kim loves that with ARC, if you love animals, there's a place for you here. She lives in west Tennessee with several special needs rescue dogs, near her beloved daughters and grandkids.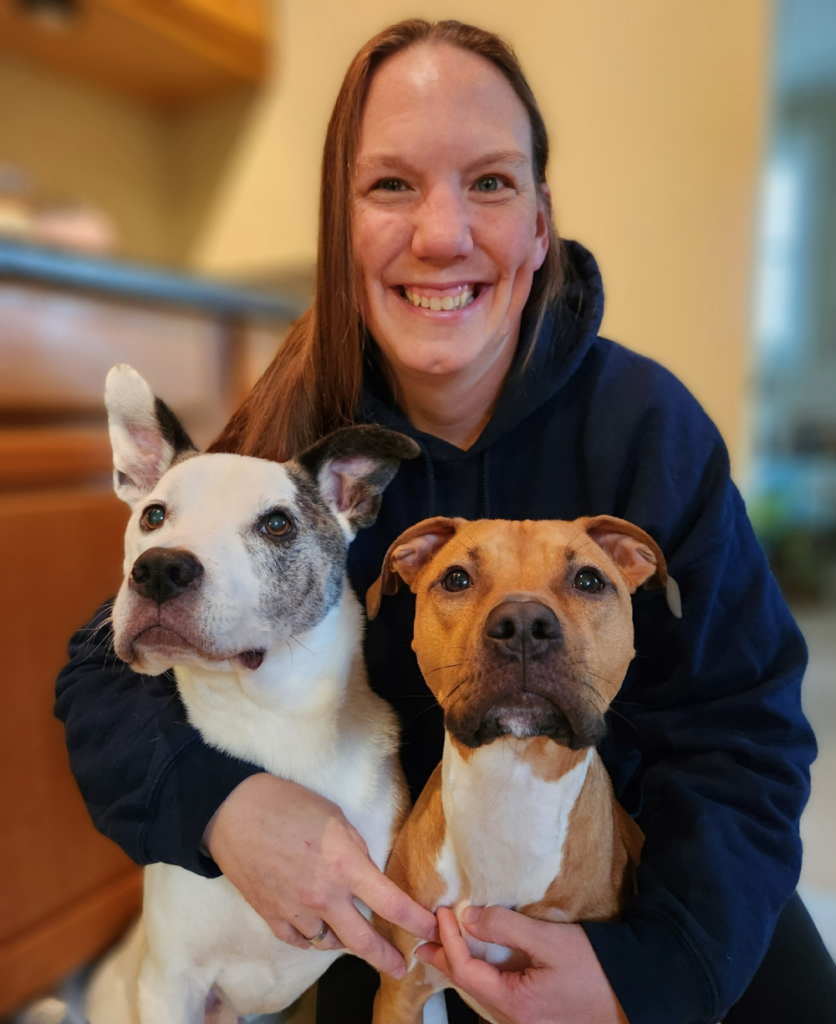 Jen von Dohlen, Assistant Manager of Animal Care, joined ARC as a volunteer in December of 2012. Jen graduated from Washington State University with degrees in Zoology and Wildlife Ecology. Her background is in animal care, including daily care of exotic animals and working as a surgery tech at a vet clinic. Jen has taken her passion for animal care in a new direction with ARC and she is thrilled to be able to use her skills and knowledge to help and give comfort to animals in need. Jen will assist in the operation of the Rescue Center, support the medical team, and continue as an experienced member of the field team.
Jen enjoys traveling and spending time at home with her rescues, a three-legged pit mix and her newest pit puppy. She currently resides in Nashville with her husband.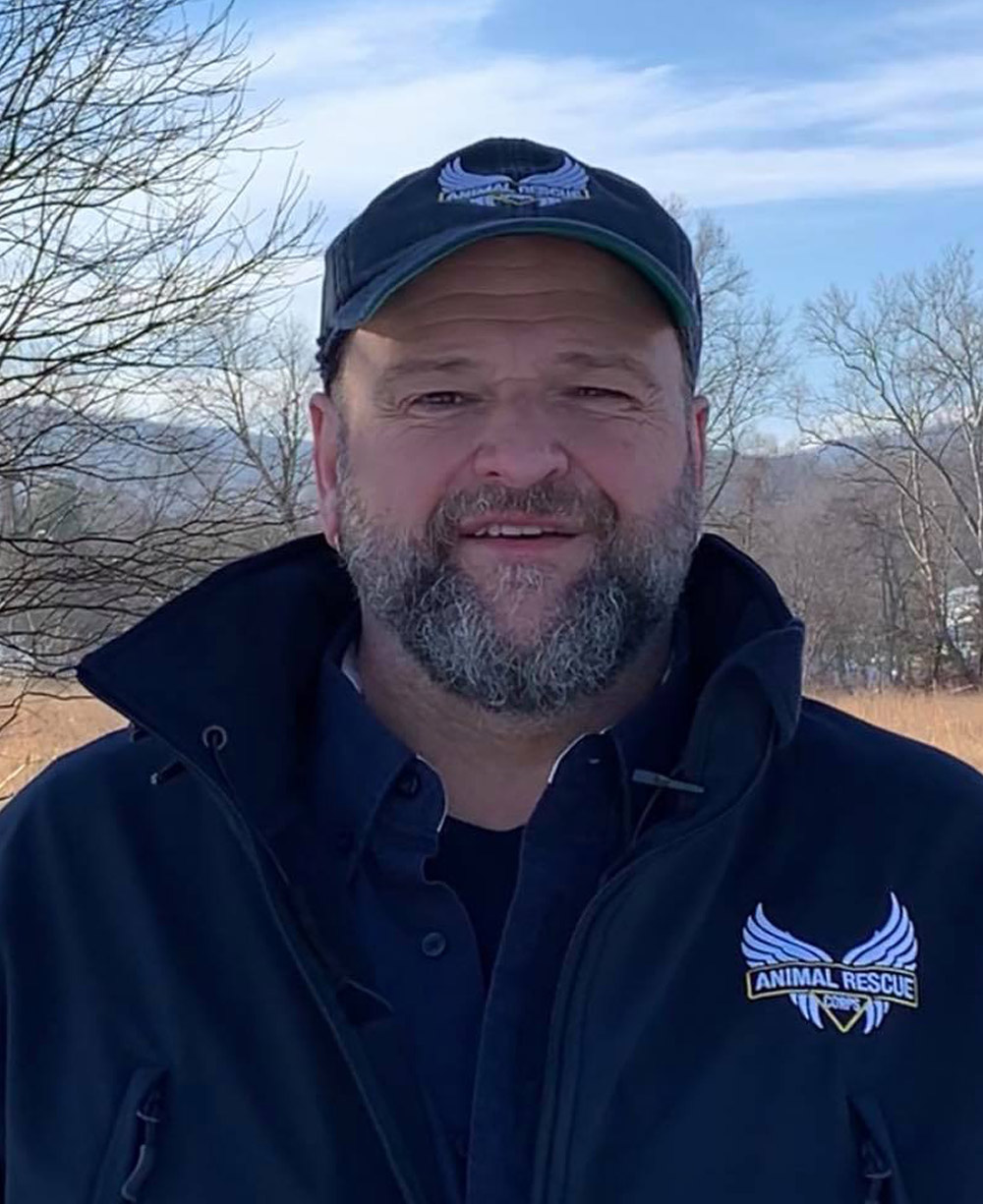 Tim Woodward, Executive Director, is a key member of the team responsible for the genesis of Animal Rescue Corps in 2010. He was driven to help start the organization after learning how few resources exist for situations of large-scale animal suffering. After eight years serving as ARC's Chief Operations Officer, Tim assumed leadership of the organization in 2018 and has strategic and operational responsibility for Animal Rescue Corps' staff, programs, growth, and mission impact. Tim has worked in operations and administration for more than 30 years, specializing in building companies from the ground up with integral positions at several successful financial service startup companies in the greater San Francisco Bay area. In 2009, Tim left the for-profit sector to work full-time for the benefit and protection of animals and shortly after became a founding member of ARC. Tim loves the dedicated teamwork, partnerships, and compassionate supporters that are the hallmarks of Animal Rescue Corps, and key to the success of the organization. He is just as comfortable conducting fieldwork and liaising with Sheriff's offices as he is working at a desk. The national animal law advocacy group, Animal Legal Defense Fund, recognized Tim as one of America's Top Ten Animal Defenders in 2020. Tim lives in Virginia with his husband and their rescued animals; in addition to his other advocacy work for animals, he promotes the compassion and joy in eating a plant-based diet.