Rescue in progress: 28 dogs and puppies abandoned
Today Animal Rescue Corps is deployed in St. Francis County, Arkansas, assisting the Forrest City Area Humane Society in the rescue of 28 loving dogs and puppies. The vulnerable dogs and puppies were left behind when the property's tenants were evicted. These dogs are confused, heartbroken, and in need of immediate medical, physical, and social care at ARC's Rescue Center. It's especially poignant that this abandonment happened in a county named for St. Francis, known as the compassionate patron saint of animals.
Operation Eviction Emergency
This hoarding case came to light only when the tenants were evicted. Local animal control and law enforcement lack the space and resources to help the animals in a case of this size — and many of the dogs are underweight and suffering from mange and other parasites, untreated injuries, and other signs of chronic neglect.
Fox's Rescue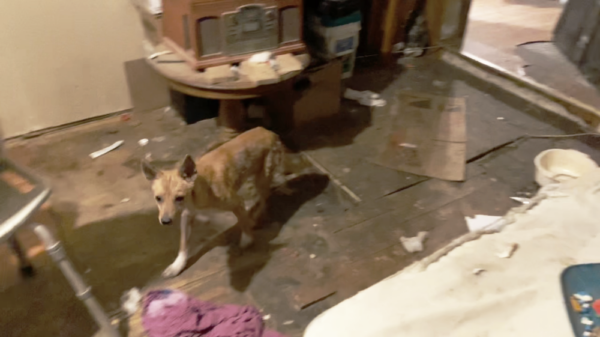 Heartbroken, Fox is still watching and waiting, hoping somebody will come for them. Fox deserves so much better than being left behind… no less left in a place that lacks the resources to care for so many neglected dogs all at once.
Emergency Animal Rescue
Every single one of these dogs and puppies deserves so much better than being left behind and abandoned. Thanks to Animal Rescue Corps' compassionate donors and volunteers, each of these animals will receive the care they need at ARC's Rescue Center. Once they are ready, they will be matched with vetted placement partners to find caring homes and loving families so they will never be left behind again.