Emergency Dog Rescue & Matching Challenge: ~20 dogs in urgent need
Animal Rescue Corps is on the ground in Yalobusha County, Mississippi, responding to an urgent request for help with nearly three dozen loose-running dogs and puppies, thanks to a tip-off and matching challenge support from SHARE (Shelter Homeless Animals Rescue Efforts) of MS.
The dogs have been running, breeding, and fighting unchecked for a very long time. They run on the highway in traffic, they beg for food at the truck stop across the street, and they've had little individual care in their lifetimes, if ever.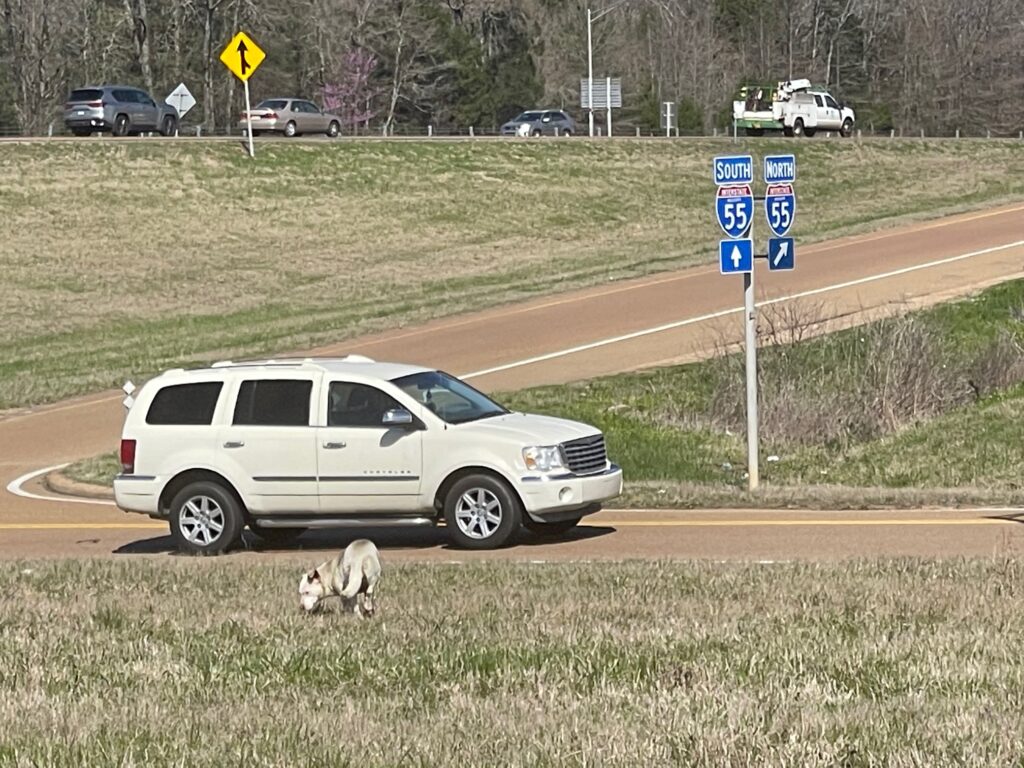 A Perilous Situation.
The dogs "live" across the street from the truck stop, but have been left loose to fend for themselves. When the property owner became ill, what little source of reliable food they had is coming to an end, and their situation went from bad to worse.
Many are limping and scarred, testament to the untreated injuries they sustained in car accidents and in fights for survival.
Animal Rescue Corps exists to help animals in situations just like this one. Animals in large numbers who are victims of hoarding, puppy mills, disaster, and more —  emergency animal rescue situations that are far larger than the local community's resources.
Back to Back Rescues
While preparing to deploy for Mississippi, ARC received another urgent call for help. Operation Daylight Save fell the day before, and rescued 53 dogs and cats from severe neglect and hoarding in Tennessee, many of whom were living cruelly caged.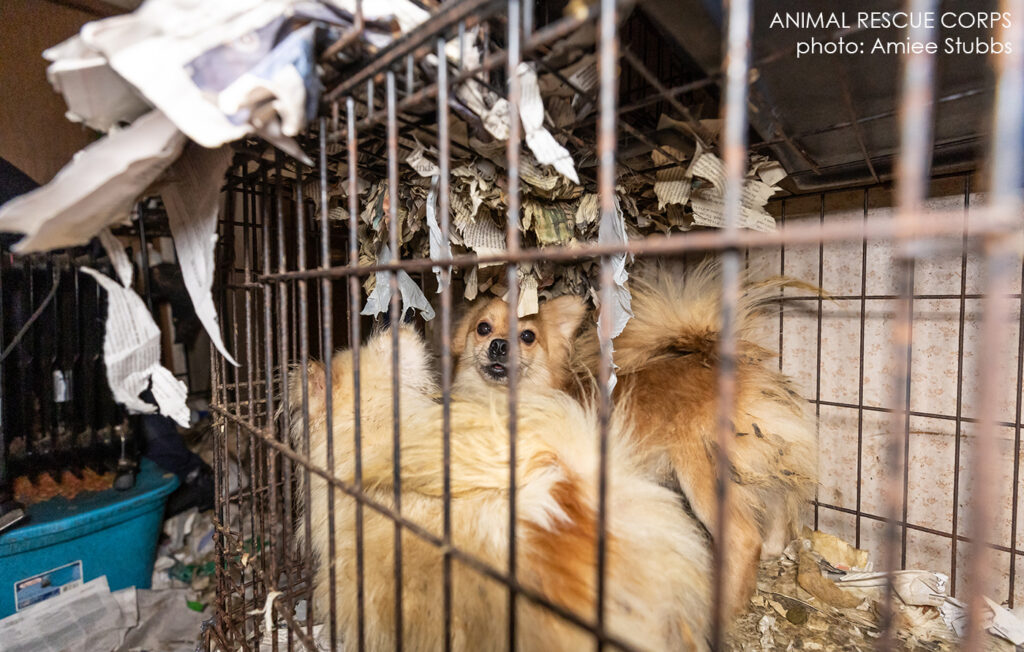 .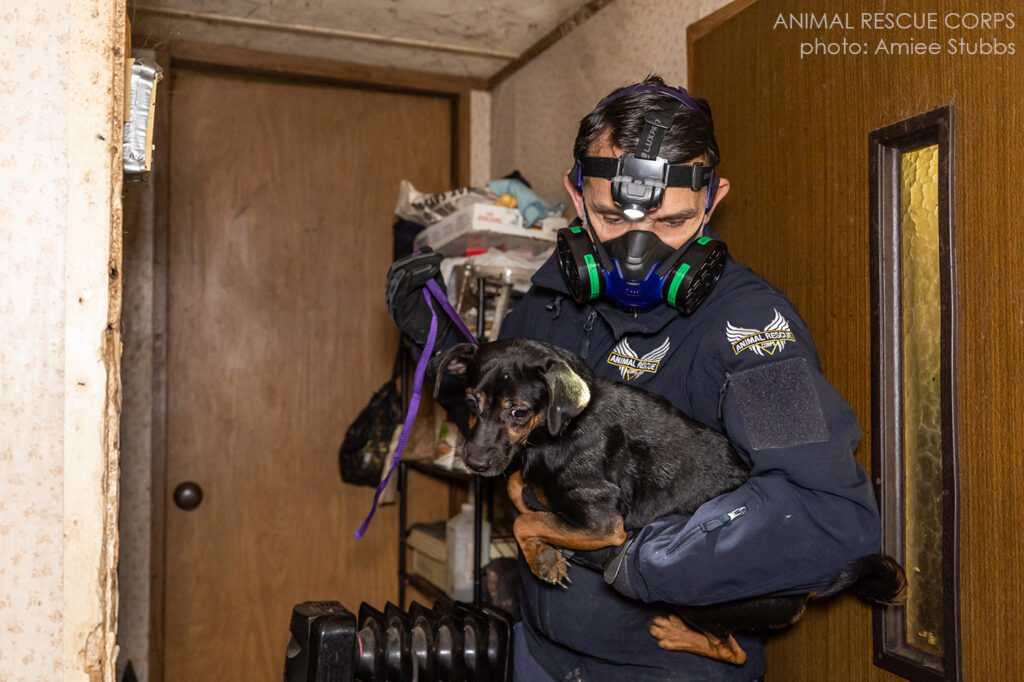 Once the Daylight Save animals were safely removed, assessed, and in the capable and compassionate hands of our caregiving team in our Rescue Center outside Nashville, ARC's Field Team turned around and drove straight through to Mississippi.
Deploying twice in the space of 24 hours to rescue large numbers of chronically neglected animals who are in urgent need of medical, physical, and emotional care takes a lot of resources, so we are very grateful for our good friends at SHARE of MS who not only alerted us to the plight of the Mississippi dogs but also pledged $5,000 as a matching challenge to double the donations toward these rescues.
Operation Interstate Blues: Dog Rescue
There are approximately 20 dogs running loose here in the woods and on the roads. It's a slow process; they are wary. The world has not often been kind to them. But ARC's Field Team will be here until all are brought to safety by humane trapping, patience, and time.
Lily, a puppy, is just one of the dogs here. Even though she is so young, the scarring on her face bears testament to the fights for survival she has already endured.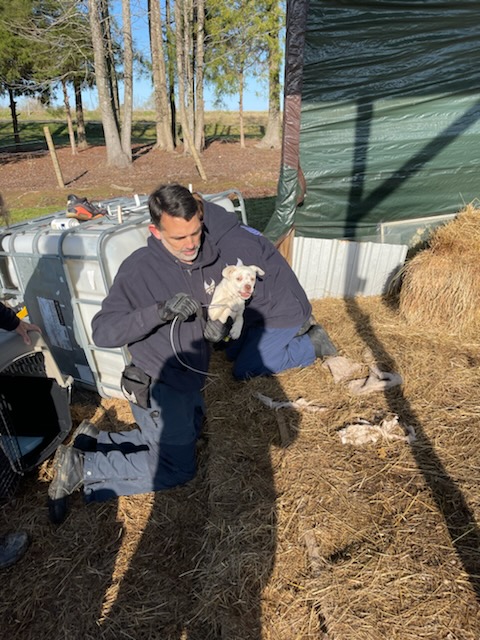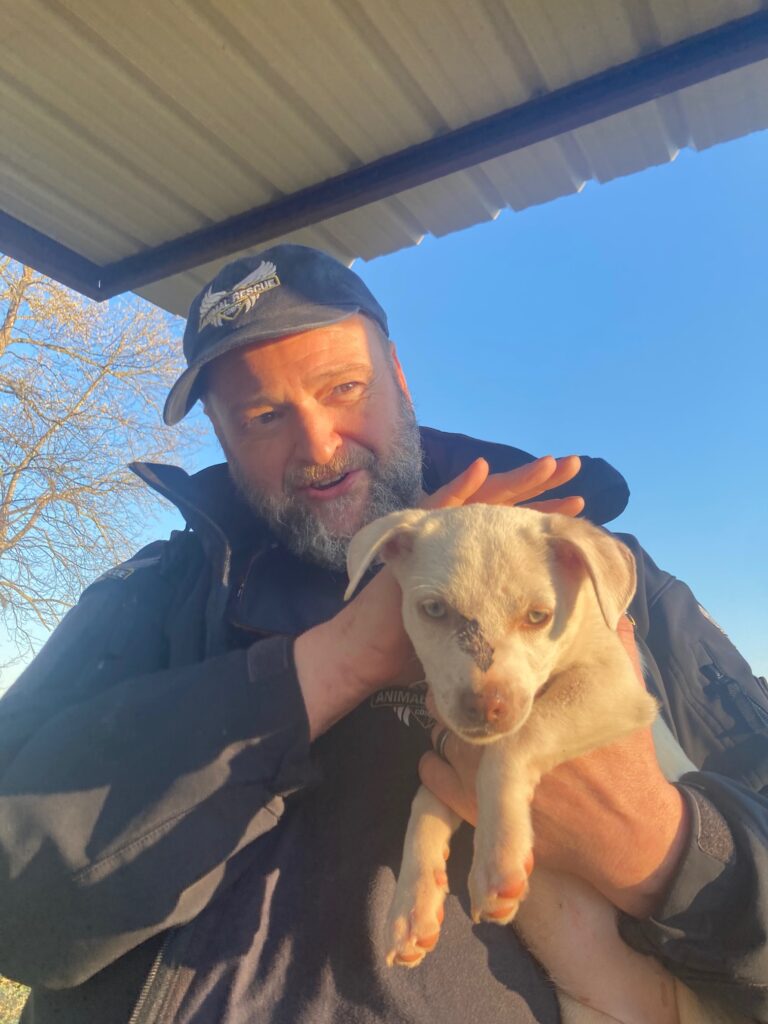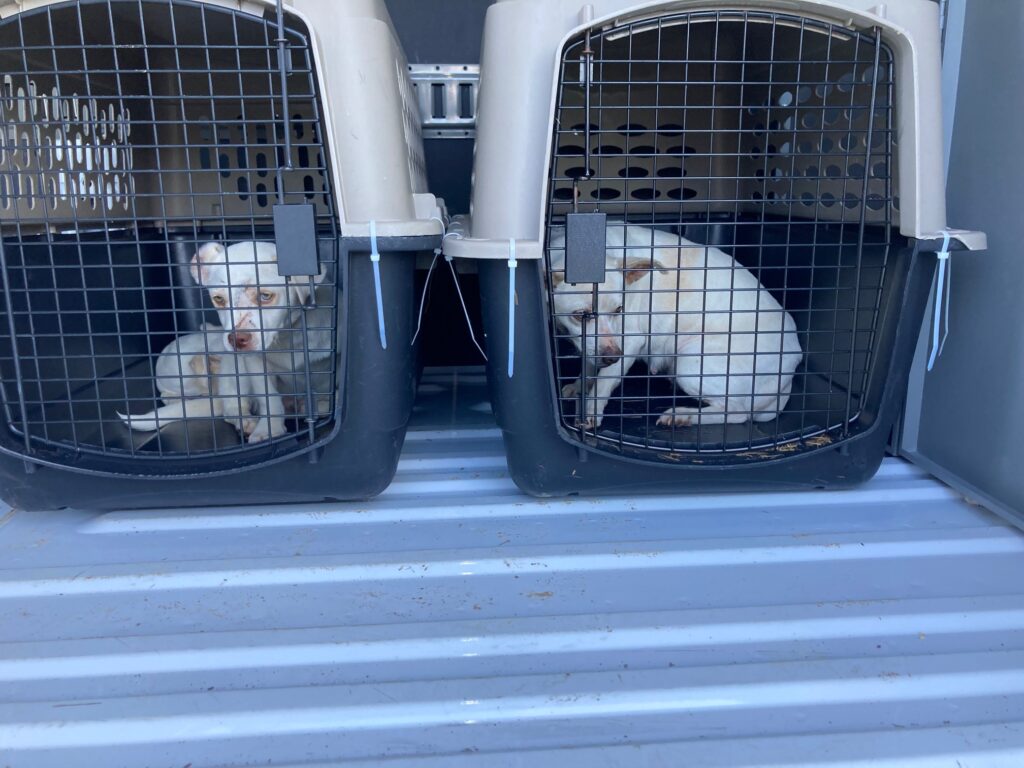 Emergency Rescue & Second Chance
The ill property owner has surrendered the dogs to be brought to ARC's Rescue Center outside Nashville, TN, where they will receive urgent medical, physical, and emotional care. Once the animals are ready, our placement team will individually match each one with our network of vetted placement partners and bring them as far as they need to go to get there… and they will finally find the loving and caring homes they have always deserved.
When you donate today to help the neglected dogs of Operation Interstate Blues, Operation Daylight Save, and all of ARC's work to protect animals, you will ensure that these animals don't have to fight for their lives anymore — because you and ARC are fighting for them and protecting them. And, right now, your gift can be doubled to go twice as far for these animals, until our $5,000 SHARE match is met.